Pork Chop baby quilt
This little piggy….
Makes me so happy! Look at those faces!
The backing was pieced using some graphic black and white prints found in my stash.
The quilting was performed with edge to edge organic wavy lines made using my walking foot white plain white thread.
"Pork Chop" quilt finished at 38″ x 44″

The Pork Chop pattern is available in my shop here.
Quilt finishes at 38″ x 44″. Blocks finish at 16″ or 8″ square.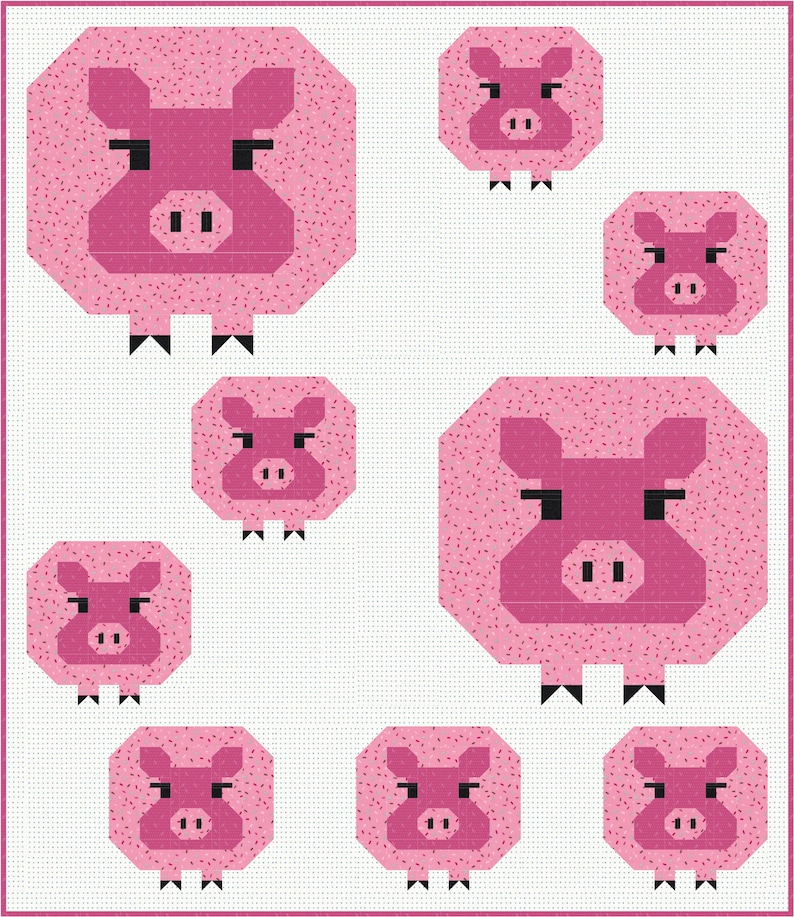 Kayle says……..  Keep On Quilting On!
11 Responses